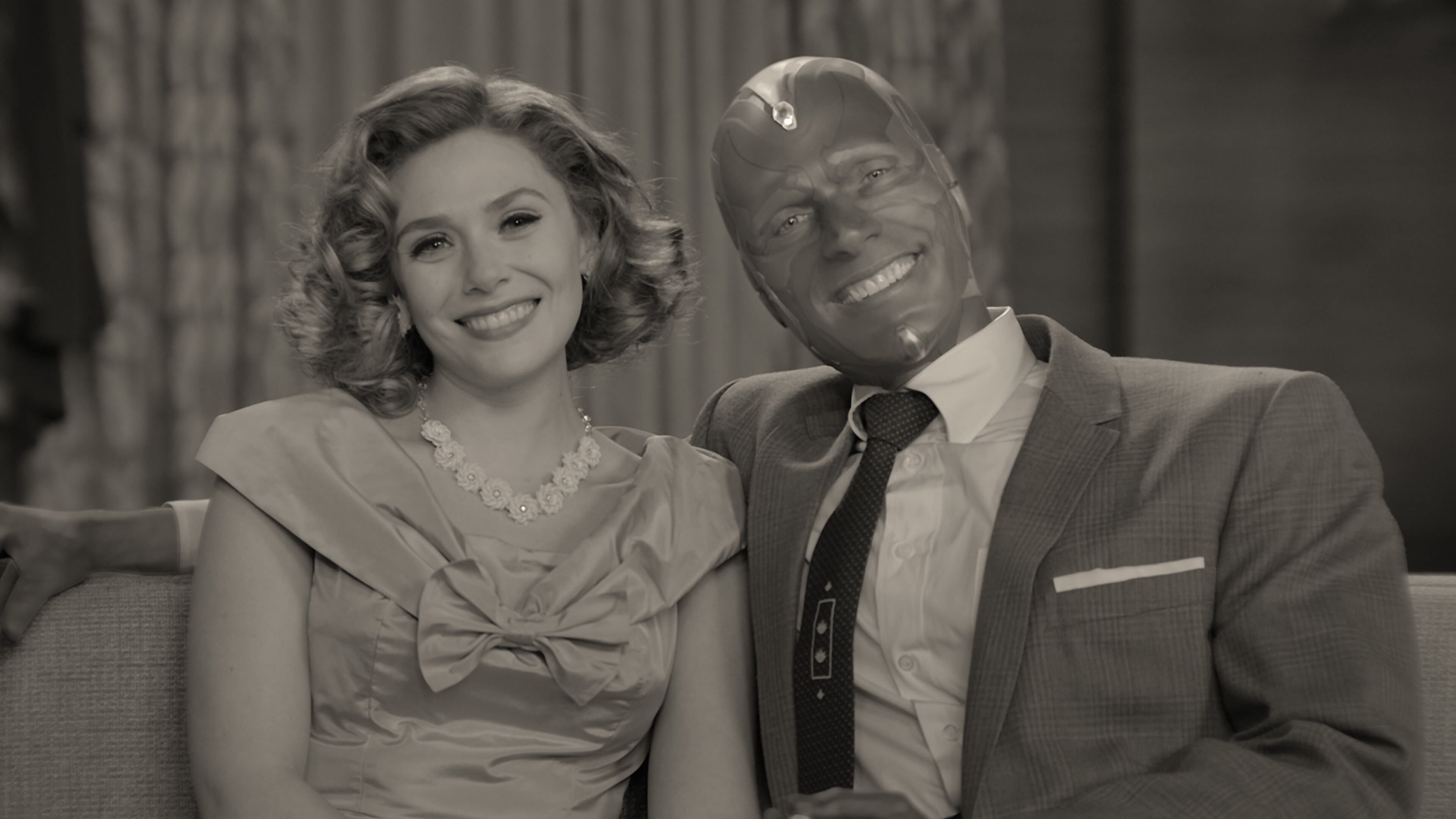 Wandavision, the first entry of Marvel Studios' 'Phase 4' acts as a follow-up to the successful 'Avengers: Endgame' as well as an ode to the golden age of sitcoms. When Disney first announced plans for a series that would focus on these two particular characters, this premise may have seem a rather odd choice – especially since one of the titular heroes is…well, dead.
However, those who had doubts about these characters in a 'I Love Lucy' type of reality will find those worries evapourate into thin air, like some of Wanda's magic. Wandavision is an utterly delightful show which is clearly a labour of love for all those involved. Everything from the sublime performances of the main stars (I'll be surprised if Elizabeth Olsen and Paul Bettany don't get Emmy nods in the future), the writing, design & impressive recreation of these different era's sitcoms.
Just based on the first two episodes, audiences can see two different types of the sitcom format (Episode Two being a lovely ode to shows like Bewitched), marked by the differing styles – humour, and of course – the incredible titles and theme songs each episode. But most importantly of all for any show attempting to recreate or emulate a sitcom, the show has to be funny – and thankfully, Wandavision will have you laughing for different reasons! Some jokes are classics that will never go out of fashion, while others are just great references for Marvel fans who have followed these stories for years now.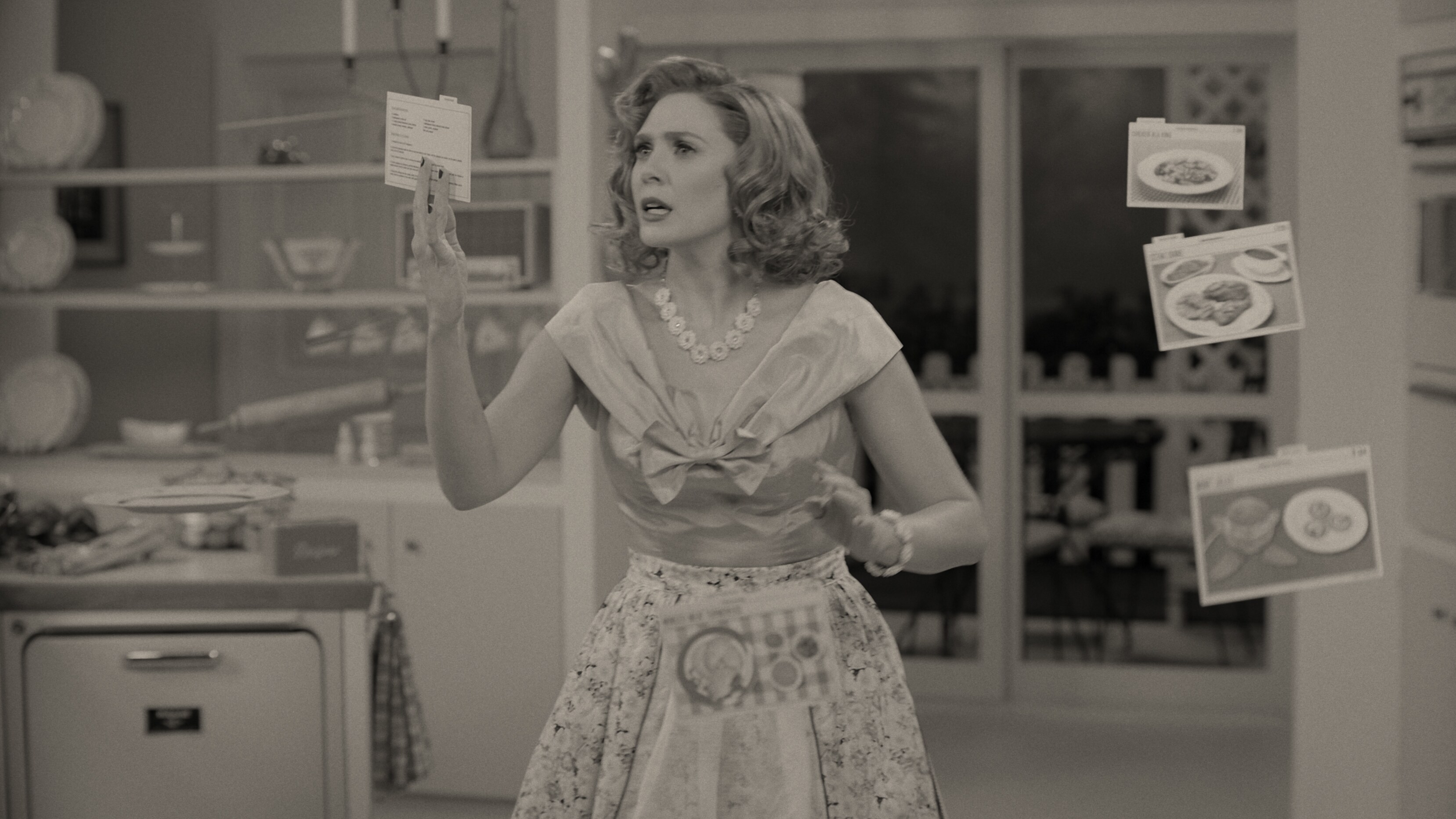 But the genius in this sitcom world is that it allows Marvel Studios to have their cake and eat it too. Having Wandavision be an ode to TV of old is a great selling point for the show, and of course – it will intrigue people to try out this new flavour of storytelling from the company. But, much like Twin Peaks before it, the suburban sitcom world instead hides a much darker truth and reality – and the over the top cookie-cutter America of it all helps to emphasise the creepier aspects of what's going on.
Being able to spend more time with the main characters also allows audiences to feel the love that both of them share too. While the introduction of Wanda and Vision as a full-on couple was teased since Age of Ultron, and fully shown in Infinity War, most of that relationship developed off-screen. It was the on-screen chemistry between Olsen and Bettany that sold that love story, but with this show – people get to spend more time with these characters and understand how devastating this must have been for Wanda after Endgame. Potentially, a key factor in the major plot for the series?
Overall, the first two episodes of Wandavision are an absolute blast to watch and will pique your interest in watching how this team explains this wider mystery & how they emulate the sitcom stylings of other eras.
The first two episodes of Wandavision are available to watch on Disney+